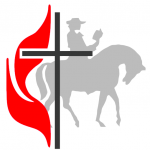 Children's and Youth Director
QUALIFICATIONS:
• Someone who has a heart for children and youth and a heart for God.
• Have a personal relationship with Jesus Christ.
• A desire to teach and mentor children and youth with patience and an accepting heart.
• Preferably have an educational background in Christian Ministries, Biblical Studies, or a related field.
HOURS: 10 to 12 hours per week
Pay Range: $15-$18/hour

PURPOSE OF POSITION:
To ignite a desire for a genuine relationship with Christ, and to equip the kids to not only grow spiritually, but also learn to show love of God and love of neighbor. Encourage and equip parents and families to develop practices to help their children grow spiritually. Promote study of scripture and deepening of prayer life, as well as, provide opportunities for ministry leadership, outreach to the community, and connection to the mission field. To teach a Bible based and United Methodist friendly curriculum and encourage a life that follows Jesus.
Interested candidates should email resume, cover letter, and references to pastor@JohnWesleyUMC.com and sprchair@JohnWesleyUMC.com or apply through Indeed.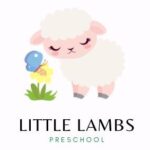 Little Lambs Preschool is hiring for the following positions. If you would like to apply, please contact the preschool office at 850/656-6651 and speak to LaKysha Perkins, Preschool Director or email preschooldirector@johnwesleyumc.com.
VPK Teacher:
Our ideal candidate is an experienced VPK teacher who has a passion for changing the lives of the children in their classroom and is excited by the idea of facilitating classroom instruction rooted in the most up to date science and research.
Qualified candidates must be Certified to teach VPK.
Preference given to candidates with FCCPC/AA/BA in related field and first Aide & CPR. Operational hours are between 7:30am and 5:30pm. Candidates must be able to work Monday – Friday 9am – 5:30pm.